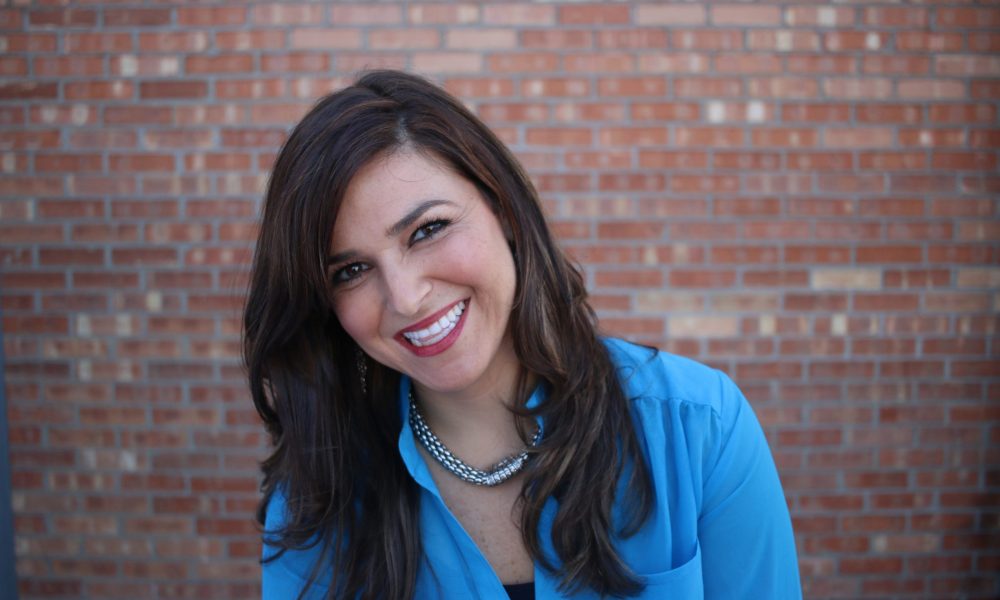 Today we'd like to introduce you to AJ Goehle.
AJ, let's start with your story. We'd love to hear how you got started and how the journey has been so far.
Seven years ago, I joined the team at Ravenswood Studio, a 25-year-old Chicago-based exhibit fabricator, to spearhead the development of a new company that focused on the planning, development, design and production management of museums, exhibits, and spaces for cultural and corporate clients. This new company would operate independently and autonomously while utilizing and sharing the resources of Ravenswood for budgeting, estimating and engineering throughout the design process- to ensure feasibility and budget alignment from start to finish of the design phase.
A value-add could be offered to a client when they were ready for implementation to save costs and time by working with Ravenswood Studio. As a group, we saw an opportunity to meet clients early in the planning phases of a project with a sophisticated process that would help them develop their story, translate it into a compelling vision and design it into an experience that brings their story to life. The key: always stay flexible, fluid and always focus on developing solutions to meet client needs.
In 2011, Luci Creative was born with 3 employees. Seven years later, we have 16 full-time employees, a portfolio of over 55 completed projects at various sizes and scales, and recently expanded our reach to the east coast and opened an office in Boston. As Executive Director, I am focused on the continued growth of Luci, leading the company's efforts in conceptualizing and designing highly ambitious projects for an expanding list of clients.
While also managing the strategy and design team and staying actively involved in client engagement and project facilitation. Because of the important work that we do and the passion that we infuse into every project, that we have been able to attract many rising stars to Luci's growing roster of extremely inspirational talents. I couldn't be prouder of the team and culture that we've created and can't wait to see it flourish in the coming years.
Overall, has it been relatively smooth? If not, what were some of the struggles along the way?
Starting a new company is never expected to be easy. Being the new fish in a pond with several larger, well-established fish, requires us to put extra effort into developing new approaches to create awareness. In addition, we've had to invest extra marketing dollars into educating new potential clients on the advantages of bringing a new perspective into their mix of creative partners.
In addition, we established business development team, who have been able to foster relationships and build partnerships for Luci. This choice has created great momentum for us and has generated project opportunities nationally in multiple channels.
We have also worked really hard to find the right people to join our team. In a small firm like ours, we need talented individuals who can wear many hats, pivot easily, and that contribute to our developing culture and portfolio.
Luci Creative – what should we know? What do you guys do best? What sets you apart from the competition?
Luci Creative creates meaningful experiences that inspire discovery and connection. We are an exhibit design firm that develops, designs and implements compelling exhibits and spaces for museums, cultural institutions and corporate brands around the world.
We are privileged to work on projects that make an impact in communities, influence our visitors to think differently and inspire people to learn something new. We create environments that help people experience our client's stories.
We are most proud to continuously demonstrate that no two projects of ours will ever look or feel the same, we don't have a style. We just strive to do great work that reflects our clients.
The experiences that we create are multidimensional and layered, allowing our visitors to find relevance and interest at multiple levels of engagement. We see success when we are able to transport our visitors and place them inside our client's stories. We then challenge ourselves to create new ways of delivering the story through environments, graphics, interactivity, and media; ultimately make the story tangible and relevant to different people.
Originally published by Voyage Chicago.